How Does the New 2019 Mercedes-Benz GLC Stack Up to the 2019 Audi Q5?
At The Automaster Mercedes-Benz, we're dedicated to providing drivers from all over Shelburne, Burlington, VT; South Burlington, VT and across Lake Champlain in Plattsburgh, NY with the easiest and most enjoyable vehicle shopping experience possible. We know what a large decision it is to buy a new car and we know that you have many different options to choose from. That's why we're here to make it easier to find the right information about all our new Mercedes-Benz models by comparing them to the competition and letting you weigh your options side by side and see which models fits your needs and catch your attention best. When it comes to finding the right new luxury SUV, the new 2019 Mercedes-Benz GLC lineup has something for everyone, including head turning good looks, exciting athleticism and upscale comfort. The new 2019 GLC is in a class with some impressive competitors, including the new Audi Q5, but when it comes to taking on Burlington weather and enjoying everything that Colchester and Essex have to offer. We encourage you to continue reading to find out more about the new 2019 Mercedes-Benz GLC and how it differs from competitors like the new Audi Q5.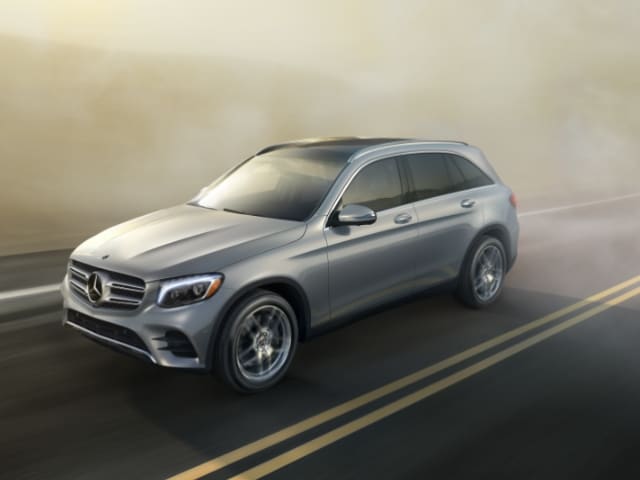 Mercedes-Benz GLC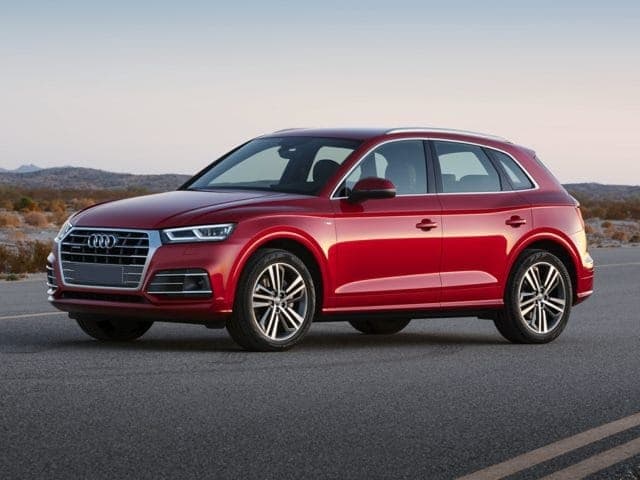 Audi Q5
Performance
The new 2019 Mercedes-Benz GLC and 2019 Audi Q5 are quite similar in many ways, but the new 2019 GLC does set itself apart in many others. Both the new GLC 300 and the Q5 come equipped with a standard 2.0-liter turbocharged four-cylinder engine with 273 pounds-feet of torque, but the new GLC comes equipped with a nine-speed 9G-TRONIC® transmission while the Q5 comes equipped with an eight-speed automatic transmission. The GLC 300 is available with either standard rear-wheel drive or available 4MATIC® all-wheel drive, giving you a choice between the sporty feel of rear-wheel drive or the more versatile all-weather ready all-wheel drive, with either option being a great choice when traveling throughout Burlington and Plattsburgh. The Q5, however, is only available with all-wheel drive, which certainly will come in handy, but doesn't lend you any choice in performance.
One of the biggest differences between the new 2019 Mercedes-Benz GLC lineup and the new 2019 Audi Q5 is that the GLC offers an available GLC 350e plug-in hybrid model and the Q5 isn't available as a hybrid. With the new GLC 350e, you can enjoy greater fuel economy than that of the new Q5 with up to nine-miles of electric-only range and a combined 56 MPGe or miles per gallon equivalent when both the 85-kW electric motor and 2.0-liter turbocharged gasoline engine are working together. The new Audi Q5, however, doesn't offer a plug-in hybrid option.
The new 2019 Mercedes-Benz GLC has a longer wheelbase than the new Audi Q5 does with 113.1-inches compared to 111-inches in the Q5. The wheelbase is the center distance between the front and back wheels, which results in better stability by covering more ground, and a more comfortable ride by increasing the amount of time between the front-wheels and back-wheels hitting the same bump.
---
Technology
Convenience technology features have always been a big part of the Mercedes-Benz approach to designing cars, and the new Mercedes-Benz GLC is a perfect example of its successes. Both the 2018 Mercedes-Benz GLC 300 and 2018 Audi Q5 2.0T Premium have a myriad of different tech features, but when you look closely, it's clear that Mercedes-Benz has the edge.
For example, while both models have standard power-adjustable driver's seats with adjustable lumbar support, only the 2018 Mercedes-Benz GLC 300 has driver's seat memory settings, which allows Burlington drivers to easily achieve the perfect driving position. And for those chilly winter mornings in South Burlington, the 2018 Mercedes-Benz GLC 300 also features standard mBrace® Connect, which will allow you to remotely start your car from the warmth and comfort of your own home via a simple, secure app on your smartphone.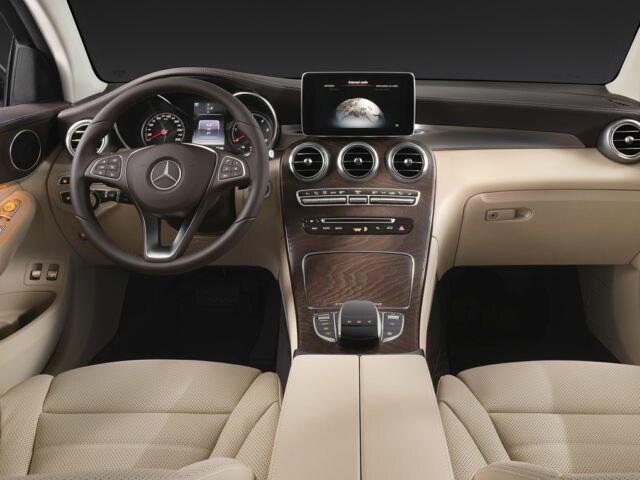 Mercedes-Benz GLC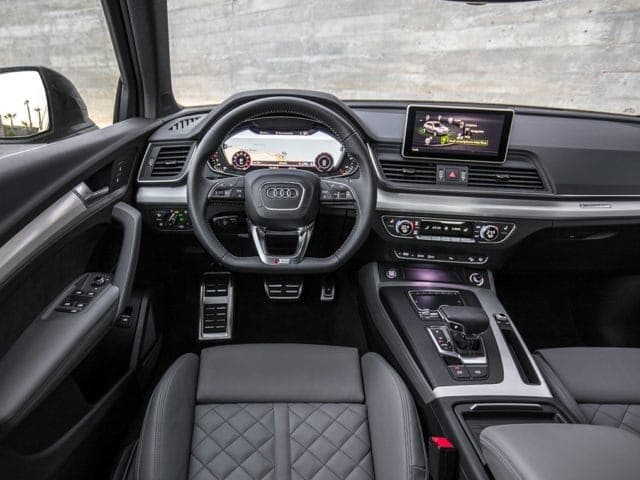 Audi Q5
Interior Features
Both vehicles are known for their upscale luxury and state of the art features, so it's no surprise that you'll have a wealth of features to enjoy in both vehicles. The new 2019 Mercedes-Benz GLC stands out, however, offering a variety of standard features that you either won't find in the new Q5 or that will cost you extra money, including: ventilated front seats with power memory settings, DISTRONIC PLUS® Intelligent Cruise Control, memory adjustable side mirrors, rear electronic parking aid, and more.
---
Test Drive a New 2019 Mercedes-Benz GLC Model of Your Choice Today!
If you want to learn more about the new lineup of 2019 Mercedes-Benz GLC models, we welcome you to make the quick trip from Burlington or South Burlington to come join us at The Automaster Mercedes-Benz in Shelburne, VT and view our entire selection in person before choosing a model to test drive around Shelburne today!
Request a Test Drive in the Mercedes-Benz GLC