The Mercedes-Benz E-Class vs. The Audi A6: A battle between two German luxury car giants!
The luxury sedan segment has always been something of a contentious battleground, with prestigious brands constantly fielding and upgrading their offerings to compete for the top spot. But while the contest has always been fierce, few rivalries have elicited more fireworks than that of the Mercedes-Benz E-Class and Audi A6. These two German rivals have long vied for dominance in the segment, and if you're in the market for your next luxury car, chances are these two models are high on your wish list. Now, before you commit to a purchase, you're likely going to have to weigh the pros and cons of each model. Fortunately, when you choose to shop with The Automaster, you'll find that we've already done all the homework for you. So, without further ado, here's our competitive comparison of the Mercedes-Benz E-Class and Audi A6.
Versatility
As the saying goes, "Variety is the spice of life". It also happens to be one of the greatest strengths of the Mercedes-Benz brand, and the Mercedes-Benz E-Class is a great example of that. The Mercedes-Benz E-Class features four distinct body styles, including coupe, convertible, sedan, and wagon. This makes it a great choice for a wide variety of drivers here in Vermont, so whether you love a bit of open air driving on Route 7 through Shelburne during the summertime or prefer easy access to ample cargo space for trips to the University Mall in Burlington, the Mercedes-Benz E-Class can easily accommodate your needs.
By comparison, the body style options for the Audi A6 are much less flexible. In fact, it's only available as a sedan, so if you're looking for a more versatile luxury vehicle, the Mercedes-Benz E-Class is the obvious choice.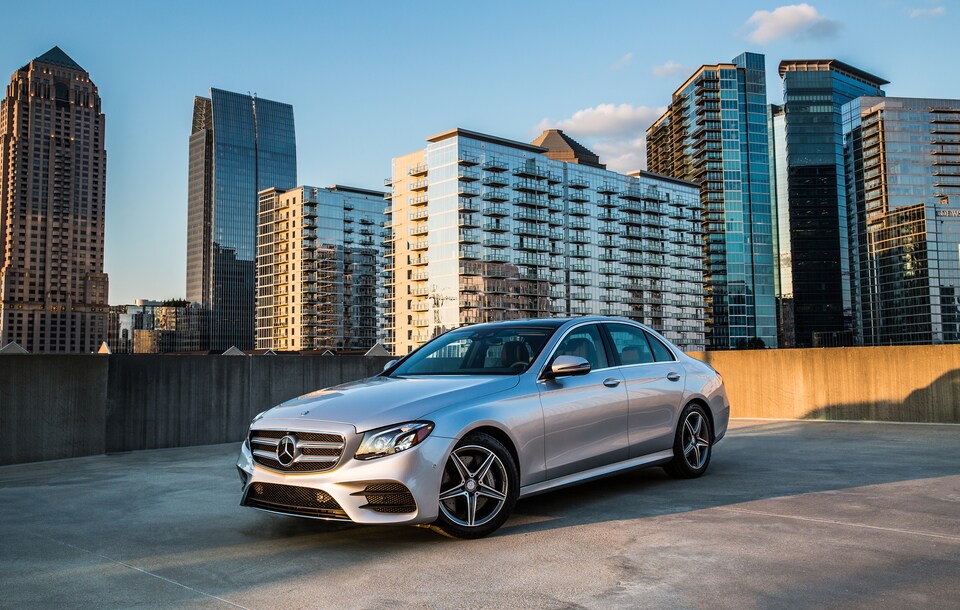 Mercedes-Benz E-Class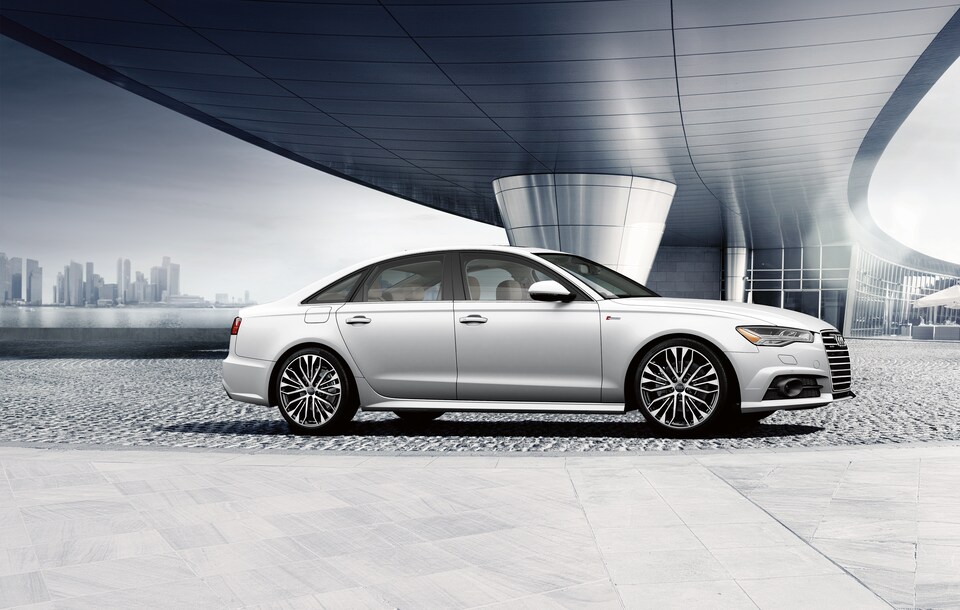 Audi A6
Performance
If you're like many Vermont luxury car shoppers, then one of the primary reasons you're interested in German luxury cars like the Mercedes-Benz E-Class and Audi A6 is their reputation for inspired on-road performance. It's no secret that both Mercedes-Benz and Audi are renowned for their commitment to pushing the limits on the open road and on the track. But while we'll concede that the Audi A6 offers more standard horsepower than the Mercedes-Benz E-Class, it's also much heavier. In fact, with its bulky construction and heavy quattro all-wheel drive system, the Audi A6 is over 150 pounds heavier than the Mercedes-Benz E-Class, making it feel much more sluggish when cornering and accelerating.
Fortunately, the Mercedes-Benz E-Class was built with agility and responsiveness in mind, boasting sporty standard rear-wheel drive, an innovative available AIR BODY CONTROL® system for more responsive handling, and even an available DYNAMIC SELECT® drive mode selector, allowing you to choose whether you want a more comfortable ride quality on trips to Plattsburgh or something more dynamic and sporty on the winding roads of Essex.
Tech Features and Amenities
The interior craftsmanship of German luxury cars has always helped them to stand out from the crowd, and it's no secret that the cabins of both the Mercedes-Benz E-Class and Audi A6 are immaculately constructed and designed for comfort on the open road. In fact, the Mercedes-Benz E-Class features amenities like ergonomically crafted leather seating and a hot-stone massage function for the front seats, turning its interior into a veritable mobile spa.
However, perhaps the most impressive feature of the Mercedes-Benz E-Class is its revolutionary panoramic 12.3-inch display, which spans the dashboard and combines the features of its digital instrumentation with the Mercedes-Benz COMAND® infotainment system to create a seamless experience that puts all the necessary control and information right at your fingertips…literally. With the intuitive Mercedes-Benz COMAND® touchpad controller, it's only too easy to change views on the display screen, play your favorite music, view navigational information, and so much more without taking your eyes or attention off the road.
Unfortunately, with its separate instrumentation and smaller 8-inch infotainment screen, plus the added hassle of its clunky knob-and-button control interface, the Audi A6 just doesn't match up to the Mercedes-Benz E-Class when it comes to technology or sophistication.
Interested in learning more about the Mercedes-Benz E-Class? Visit The Automaster today!
Now, these are just a few ways in which the Mercedes-Benz E-Class outmatches the Audi A6, but if you're interested in learning about its strengths and comparisons against other luxury cars, we'd be only too happy to help you learn more about that here at The Automaster. Feel free to swing by our showroom near Williston, VT to test drive the Mercedes-Benz E-Class and learn more about its inner workings from our experienced Mercedes-Benz sales associates at your earliest convenience.
Featured E-Class Inventory
Sorry, we do not currently have any featured inventory on our website.
Please call 802-985-8411 for further assistance.