Welcome to The Automaster
On behalf of The Automaster family, we would like to thank you for visiting our website!
As part of our ongoing effort to meet the needs of today's digital customer, we are proud to unveil our new redesigned website.  We recognize the strong online aspect of today's automotive industry, and that's why you'll find a wealth of information on these very pages.  We want our customers to be able to search through our extensive selection of New and Pre-Owned Inventory. We want you to be able to get directions with the click of the mouse, and we think you should be able to order parts and schedule a service appointment online. All of this and more is available to you right now. Check out all of our internet specials from New and Pre-Owned cars, to parts, service and finance specials.  Follow us on Facebook and Twitter, or feel free to send us an email with any special requests, or for extra help finding the exact car you want

We are driven to set the highest standards for client service and satisfaction available anywhere. Your unquestioned satisfaction is our goal. Located in the small, rural state of Vermont adds a friendly, neighborly approach to doing business with us. We pride ourselves for our reputation for delivering the same high quality and perfection that has made Vermont so well known all over the world. Thank you for visiting our site and we hope to see you soon!

Sincerely,

Jack DuBrul
President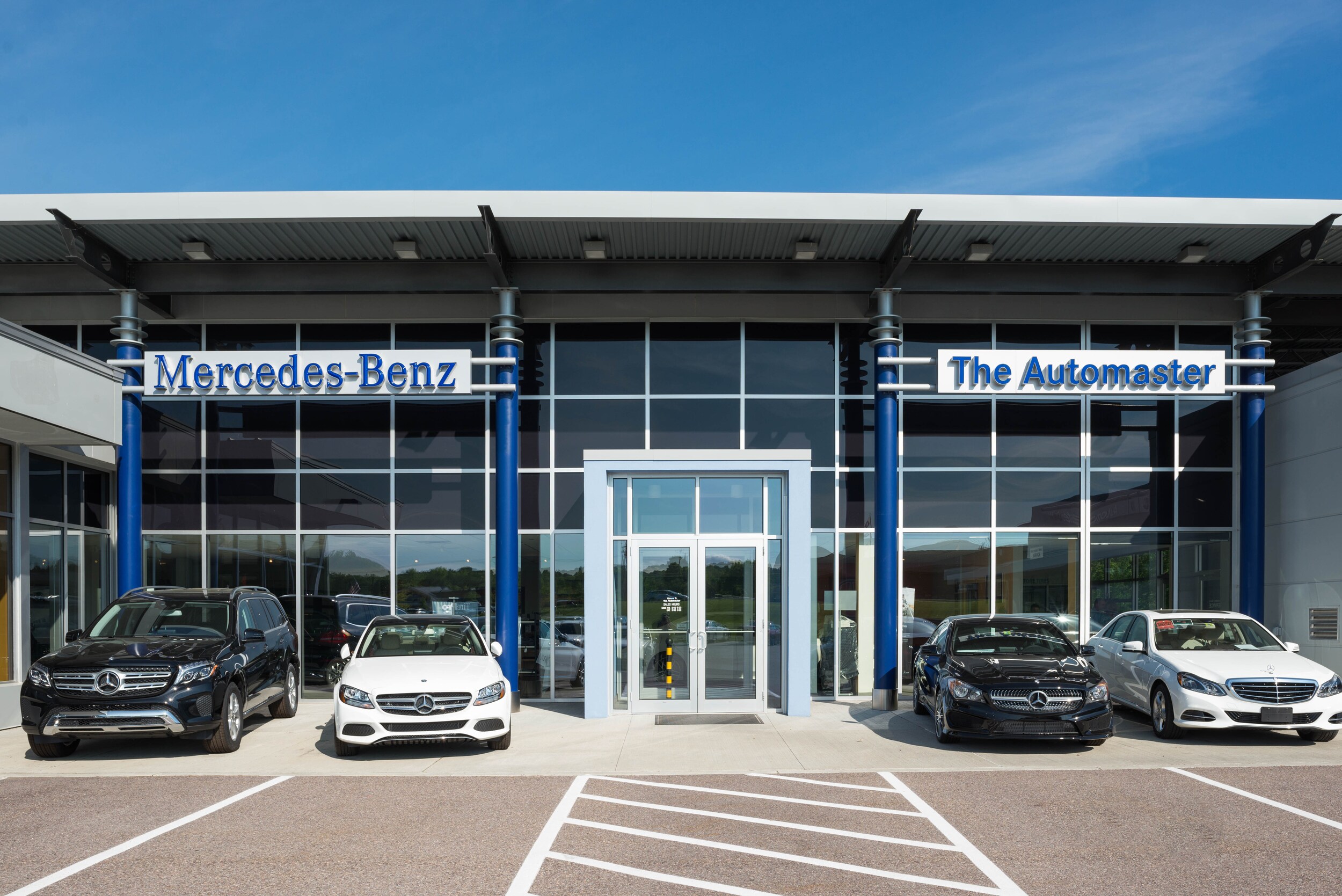 Find Your Perfect Ride and More at our Mercedes-Benz Dealership Serving Shelburne, Burlington VT, South Burlington VT, Plattsburgh NY, Essex VT and Colchester VT
Here at The Automaster, we always strive to ensure that you enjoy the best car-shopping and dealership experience of your life. We make that possible by offering a vast collection of cars, straightforward financing options and expert car care services. That's why it only makes sense to turn to us for everything related to Mercedes-Benz near Shelburne, Burlington VT, South Burlington VT, Plattsburgh NY, Essex VT and Colchester VT.
We welcome you to visit our nearby location to browse our enticing selection of new Mercedes-Benz models. If a car catches your eye, we'll be happy to arrange for a test drive in a new Mercedes-Benz C-Class, E-Class, GLE 350, CLA or GLS 450. Once behind the wheel, you'll come to understand how Mercedes-Benz has distinguished itself from competing brands. And, we always have the perfect new car in stock whether you're seeking thrilling performance, family focused comfort, innovative tech features or all of the above!
You'll always get more car for your money when you choose to drive a Certified Pre-Owned Mercedes-Benz model or top-quality pre-owned cars. There's never been a better time to drive a pre-owned vehicle given the long lifespan of cars these days. At such affordable prices, you'll have no trouble securing an unbeatable deal on a pre-owned vehicle at The Automaster.
We'll not only help you find a new ride but make sure that you receive the best possible deal on your next car. Our Auto Finance team always makes it simple and easy for you to obtain a low interest loan or competitive lease rate. We'll also develop a personalized financing solution that fits perfectly into your budget. With our assistance, you'll be hitting the road in your new before the day is done!
If you value superior quality and exceptional service, then our Service and Parts centers are the destination for your maintenance and repair needs in Shelburne. We're equipped to provide the full scope of automotive services from major repairs to maintenance procedures like oil change, brake repair, tire rotation and alignment, battery placement, state inspection and beyond. Schedule a service appointment online to keep your car safely on the road for many miles to come!
At The Automaster, our goal is to make the process of buying and maintaining your Mercedes-Benz as smooth and efficient as possible. If you're ready to learn more about out automotive services, follow simply directions to our dealership in Shelburne where we'll be happy to arrange for a test drive and answer any questions you may have!