Find Out All You Need to Know About Mercedes-Benz Oil Changes at The Automaster
If you're like many drivers here in Vermont, you were probably drawn to Mercedes-Benz cars for their exceptional performance credentials and reputation for long-lasting quality. However, if you want to enjoy those appealing attributes of your Mercedes-Benz car for years to come, staying on top your of your scheduled maintenance and care is absolutely essential. And of all the things you can do to keep your Mercedes-Benz car in top shape, getting your oil changed regularly should be at the top of your maintenance to-do list.
As one of the premier Mercedes-Benz service centers near Burlington, VT, we've been providing oil changes to Mercedes-Benz drivers from Essex, VT to Plattsburgh, NY and all points in between over the years, and we can confidently say that we know the ins-and-outs of this essential service job. Dirty oil can significantly impact your vehicle's performance, and even cause costly damage to your engine if left unchanged for long enough. Fortunately, with a highly trained staff of certified Mercedes-Benz technicians on hand, as well as the latest in genuine Mercedes-Benz parts and synthetic oil, you'll find that there's simply no one better equipped than The Automaster to provide you with the care your Mercedes-Benz car needs.
If you drive a 2008 model vehicle or older, we encourage you to explore our oil changing services to see what we can do for you!
---
Mercedes-Benz Oil Change FAQ
What is an Oil Change?
An oil change is one of the most essential services to take care of your Mercedes-Benz car. Motor oil helps to keep your engine lubricated and cooled, while clearing buildup from the combustion process away from key engine components. At our Mercedes-Benz service center near Colchester and South Burlington, Vermont, your dirty oil will be drained by a certified Mercedes-Benz technician, who will then replace your spent oil filter with a fresh oil filter and replenish your car's reserves with fresh oil. This process ensures that your vehicle's engine is well-lubricated and ready to deliver that outstanding performance that Mercedes-Benz has always been known for.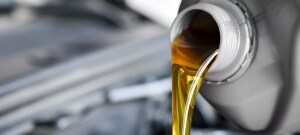 Why do I Need an Oil Change?
Over a long enough period of use, the engine oil and oil filter in your Mercedes-Benz will become saturated with contaminants and buildup, making the oil more viscous, thick, and ultimately less efficient at lubricating your engine and transferring heat away from its essential components. If left unchecked, that heat can actually cause significant damage to your engine, possibly even resulting in total engine failure.
How Often do I Need to Change my Mercedes-Benz Oil?
As we mentioned before, drivers from Shelburne to Burlington choose Mercedes-Benz cars year after year for their impressive performance. However, most modern Mercedes-Benz cars are not only powerful on the road, they're also exceptionally efficient with their engine oil usage.
In fact, many recent Mercedes-Benz models can go up to 10,000 miles between an oil change. However, when it comes to oil change intervals for your Mercedes-Benz, it's always best to consult your owner's manual or one of our Certified Mercedes-Benz technicians here at The Automaster to get the most accurate answer.
What are Some Common Signs that my Mercedes-Benz Needs an Oil Change?
There are any number of signs that your car may be in need of an oil change, but some of the most common ones include increased engine noise, a strong smell of engine exhaust, sputtering or fitful jolts in performance, or even your vehicle's engine oil light being on. In any case, the best way to avoid these issues is to have your Mercedes-Benz car's oil changed at regular intervals at our service center near Plattsburgh, NY and Colchester, VT.
What Kind of Oil is Best for my Mercedes-Benz?
Nowadays, it's best to use Mercedes-Benz Genuine Engine Oil for all your oil change needs. Mercedes-Benz Genuine Engine Oil is a synthetic oil that's designed to properly lubricate your engine without becoming too viscous when the temperature drops low, making it a great fit for driving in chilly Vermont winter conditions.  In addition, using a genuine Mercedes-Benz oil filter ensures that your vehicle is well-equipped for whatever type of driving you're looking to take on.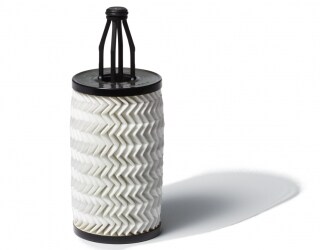 Schedule Your Next Oil Change at The Automaster Today!
If you want to truly get the most out of your Mercedes-Benz car for years to come, choosing to have your oil changes done with the Automaster is a smart bet. Our staff is well-equipped, with both their incredible knowledge of Mercedes-Benz vehicles and their access to genuine Mercedes-Benz engine oil and parts.
Feel free to schedule your next service visit online, and let us show you why so many drivers from Essex to Burlington and beyond choose to have their oil changed at our Shelburne Mercedes-Benz service center year after year!
Questions About Oil Changes or Other Auto Services? Contact Us:
* Indicates a required field