Use Our Complimentary Service Shuttle While Your Vehicles is Being Worked On
At the Automaster Mercedes-Benz, we want to make it easier and more convenient than ever for you to get your Mercedes-Benz vehicle serviced or repaired with the expertise that it deserves. We understand that you have a busy schedule and don't have time to waste when it comes to waiting for your vehicle to be serviced, regardless of what it needs. That's why we're happy to offer a complimentary service shuttle to drivers from all over Burlington, TX, Essex Junction, South Burlington and Colchester, making it so you never have to miss an appointment or obligation in your busy schedule because your vehicle is being serviced.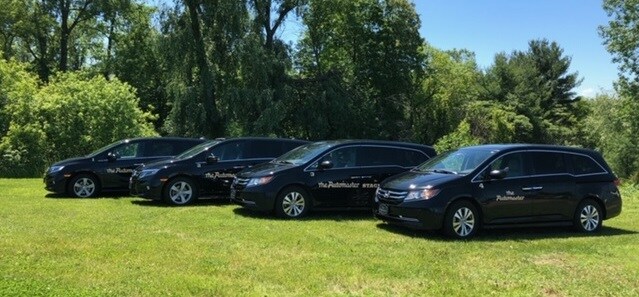 How Can You Use Our Shuttle Service?
Our trusted Mercedes-Benz service center is conveniently located in Shelburne, VT and we're happy to extend our service shuttle to you whether your vehicle is getting a quick oil change or a more time consuming repair. We extend our shuttle service to anyone that needs a ride to get where they're going while their vehicle is being serviced and proudly service drivers from all over the greater Burlington, Essex, VT and Colchester areas.
When Does the Shuttle Depart and Where Does it Go?
Our service shuttle departs at multiple times throughout the day and goes to popular areas and specific locations alike throughout Burlington, VT, Essex Junction, South Burlington, Colchester, and Williston. If you have a specific time and place that you need to be somewhere, you can check in with our Transportation Director at (802)316-0712. 
Departure Times
Please note that due to COVID-19, our Shuttle Service is not operating at this time. 
7:30 AM
8:30 AM
9:30 AM
10:30 AM
12:30 PM
If you need shuttle service after 12:30 PM we encourage you to contact our Transportation Director for an appointment
Return Times
Our service shuttle leaves at specific times from certain areas throughout the day to make it easier for everyone to get back to our service center at a convenient time. If you can't make it to a certain location at one of these allotted times, we invite you to call our Transportation Director to set up a pick up location and time. 
Pick up from IBM, Essex Junction, Taft Corners and Colchester at 1:00 PM and 4:00 PM
Pick up from Downtown Burlington at 11:30 AM, 1:30 PM, 3:30 PM, 4:30 PM
Pick up from North End Burlington at 1:00 PM and 3:00 PM
Take Advantage of More Offerings and Amenities at The Automaster Mercedes-Benz Today
If you prefer to wait while your vehicle is being serviced, we invite you to take advantage of our world class service center amenities, including Wi-Fi connectivity to stay connected and entertained while you wait, as well as complimentary refreshments and snacks. We also encourage you to check out our terrific selection of new Mercedes-Benz models and used vehicles to see if you can pick out what your next vehicle will be either soon or far into the future. If you have any questions or concerns, we invite you to contact us or come visit us at The Automaster Mercedes-Benz to have all your questions answered today.