Introducing the Latest in Luxury and Refinement - the 2021 Mercedes-Benz C-Class is Available Now in Shelburne
For nearly three decades, the Mercedes-Benz C-Class has been the benchmark for luxury cars around the globe. Available in a variety of exciting design schemes and powertrains, it's a highly customizable car that's beloved for drivers from Plattsburgh, NY to Burlington, VT, and beyond. Whether you've been a fan since this model's inception in 1993, or you're just considering your first leap into the C-Class this year, The Automaster Mercedes-Benz has the styles, trims, and options you need to elevate your ride today.
Design
A continuation of the fourth-generation Mercedes-Benz C-Class model, the 2021 model year introduces new features and a new package that heightens this car's design aesthetic and its level of luxury features. Look for the addition of a new Night Edition package with black exterior trim to help you stand out from the crowd, and look forward to new standard amenities, such as heated front seats and a 12.3-inch driver display screen, to elevate your interior design scheme.
Aside from these new updates for 2021, the Mercedes-Benz C-Class continues with the trajectory and traits that helped drive South Burlington and Colchester, VT customers to it in previous model years, with one of the most important characteristics that drivers appreciate being its outstanding design.
This versatile, small car offers the signature Mercedes-Benz emblem on an eye-catching frontend and grille that other drivers notice from a distance, and it features a sporty, swooping design that dominates the road and glides down the highway.
But the most impressive aspect of the C-Class design comes in its versatility. Depending on your needs and your preference, this car can come as either a four-door sedan that seats five people, a two-door coupe that seats four people, or a two-door convertible car with accommodations for four people. Five trim levels are available across the board, making it easier than ever to personalize your luxury car based on your requirements for features, style, and power.
Performance
Regardless of which impeccable Mercedes-Benz C-Class style or trim you choose for 2021, you can look forward to the carmaker's legendary performance and handling on each one. Similar to other brand-new Mercedes-Benz models, the C-Class delivers a range of impressive powertrains and output ratings. Both rear-wheel drive and all-wheel drive are available here depending on your choice, making this a car that's both practical for Essex, VT winter drives and stylish as well.
Starting the lineup off with the entry-level Mercedes-Benz C300 rear-wheel drive and C300 4Matic all-wheel drive models, you can look forward to standard power from a turbocharged 2.0-liter four-cylinder engine, which delivers 255 horsepower and 273 pound-feet of torque.
Move up to the next level, the Mercedes-Benz AMG C 43, and you can look forward to turbocharged V6 power and 385 horsepower with 384 pound-feet of torque.
The final two levels up are the AMG C 63 and AMG C 63 S, and they both come with a robust, turbocharged 4.0-liter V8 engine. On the AMG C 63, this engine puts out 469 horsepower and 479 pound-feet of torque, while on the top-tier AMG C 63 S, it's rated for 503 horsepower and 516 pound-feet of torque.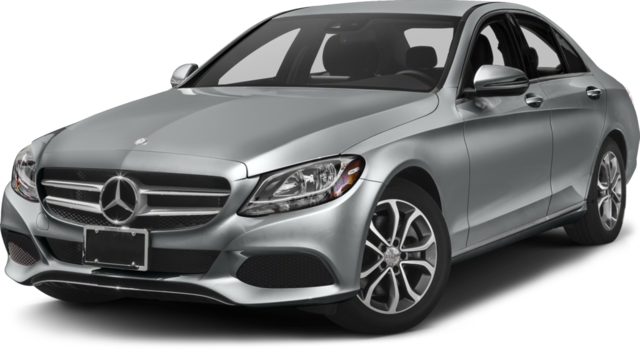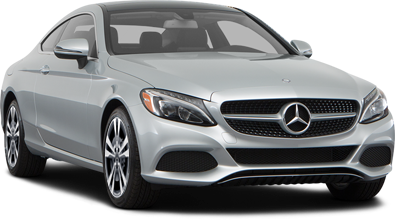 Technology
As part of the collection of high-end Mercedes-Benz luxury cars, it comes as no surprise that the 2021 C-Class has a complete roster of standard amenities that drivers love. In addition to the previously mentioned standard availability of heated front seats, this lineup has a long list of standard features, some of which are geared towards you comfort, some keep you safely connected while you're on the road, and some of which have your entertainment needs met for long or short road trips.
Starting right at the entry-level model, drivers can expect standard amenities that include:
Sunroof
Keyless ignition and entry
Apple CarPlay and Android Auto
Dual-zone automatic climate control
Power-operated trunklid
That's just the beginning. There are plenty of other sought-after features standard for this collection. Plus, when you want a few extras, Mercedes-Benz makes them available. Some are optional as part of cutting-edge tech packages that can be ordered, and some become standard the further up the trim lineup you move. The choice is yours for how you want your car equipped.
Safety
Mercedes-Benz doesn't skimp on safety, and neither should you. In addition to the healthy roster of standard and optional tech features that come with the new C-Class models, this car also has a comprehensive collection of modern-day safety features you should know about.
Hit I-89 with confidence and peace of mind, knowing that your luxury car has many of the latest advances in safety standard, including:
Forward collision mitigation and warning
Automatic emergency braking
Blind-spot monitoring
With a range of options that also includes a Parking Assistance Package and a Driver Assistance Package, you can also customize the level and number of safety features your car comes with. Reach out to our sales team for more information on all Mercedes-Benz packages and options and to get started customizing your dream car soon.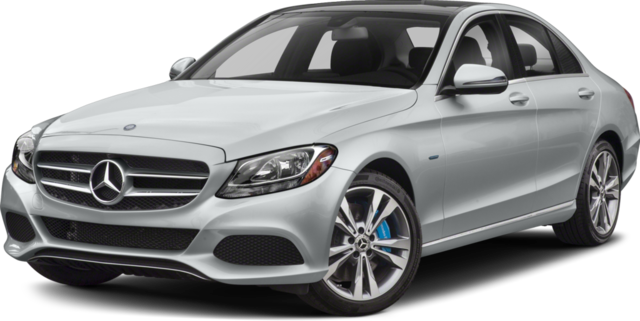 Meet the Mercedes-Benz C-Class near Burlington, VT
Find the C-Class sedan, coupe, and convertible in either our new or pre-owned inventory. We have a nice assortment of options in stock for you to meet and test drive, and our expert team can help you personalize your deal soon. When you're ready to meet your favorite luxury vehicles in person for a test drive, we invite you to visit us on Shelburne Road in Shelburne. Our professional teams are standing by to help you get your dream vehicle tailored to your specific needs.
Request a 2018 Mercedes-Benz C-Class Test Drive